Vitamin C, a water-soluble vitamin having the most potent antioxidant activity well-known among us and having lots of positive effects on our body including skin health and immune function. Vitamin C is definitely a blessing for older people. It is found in varieties of fruits and vegetables also very important for collagen synthesis, connective tissue, bones, teeth, and also for small blood vessels. It is very necessary to balance our diet with a sufficient amount of Vitamin C as it cannot be produced by our body and its deficiency may cause bleeding gums, frequent bruising and infections, anemia, poor wound healing, and scurvy.
For proper antioxidant functioning in our body, the Recommended Dietary Allowance (RDA) of vitamin C is 90 mg/day for adult men and 75 mg/day for adult women.
We are familiar with all those benefits of vitamin C. But do you know what, the consumption of vitamin C also helps you in later life? I mean when you grow older.
Vitamin C and Older stage of life
As we grow old we face a reduced quality of life due to lots of health constraints such as physical disabilities, weaker bones, and teeth, diabetes, etc. Various types of medications help them to live their life properly but still they face lots of problems and even some side effects of medications if preferred in high doses.
According to a recent study from the University of East Anglia, vitamin C can help in our later life as it could be the key to better skeletal muscle mass. Older people who consume plenty of vitamin C – commonly found in citrus fruits, berries, and vegetables, have the best skeletal muscle mass. As we grow older we start losing skeletal muscle mass which leads to sarcopenia (a condition in which the body loses skeletal muscle mass and its function), frailty, and reduced quality of life.
Loss of skeletal muscle mass is a very big problem among old age people and after the age of 50, people start losing 1% of their skeletal muscle mass each year, and this loss is thought to affect more than 50 million people worldwide. The loss of skeletal muscle mass can lead to frailty and other poor health outcomes such as physical disability, type-2 diabetes, reduced quality of life, and even death at worst case.
How Vitamin C linked with skeletal muscle mass?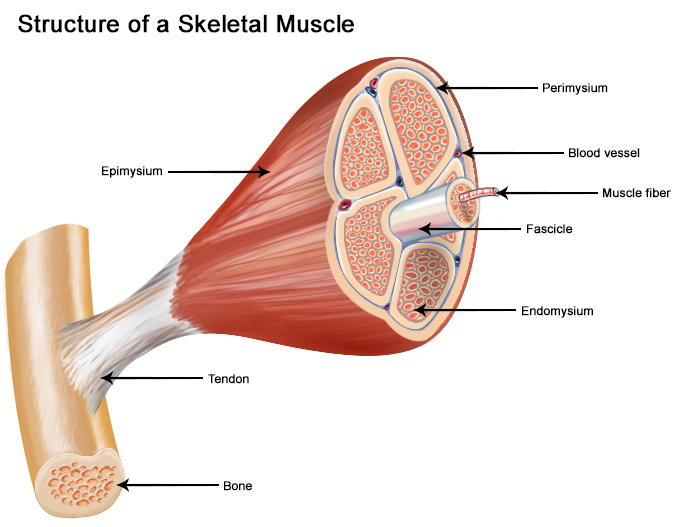 Consumption of vitamin C is directly linked with skeletal muscle mass as it helps to defend the body cells and tissues from potentially harmful free radical substances. The antioxidant property of vitamin C helps to oppose those free radicals and prevents the destruction of muscle, thus preventing various age-related problems.
A recent study was conducted by European Prospective Investigation into Cancer and Nutrition, over 13,000 people aged between 42-82 years. They analyzed their Vitamin C intake and skeletal muscle mass from their seven-day food diary. From the data, they found that people having the highest amount of Vitamin C in their diet or blood had the greatest estimated skeletal muscle mass, compared to those having the lowest amount.
From the study conducted, researchers suggested that dietary vitamin C is very important for muscle health in older people and can be useful for preventing age-related muscle loss. European Food Safety Agency found that around 60% of men and 50% of women were not consuming a sufficient amount of vitamin C as they should.
Regular consumption of citrus fruits and vegetables helps to maintain a sufficient dose of Vitamin C. So, it is suggested to balance our diet with a sufficient amount of citrus fruits also. No mega-doses are required, only eating an orange a day and having a vegetable side to a meal will be sufficient for most of the population.
Reference:
https://www.sciencedaily.com/releases/2020/08/200826200709.htm
Read more about Sonic seasoning of food
---
Rate this article - 
B.Tech student at National Institute of Food Technology Entrepreneurship and Management